Getting the Best Out of Your Unused Wyndham Timeshare Points
Wyndham timeshare points give you the opportunity to experience vacations at elite resorts without the overwhelming price tags that typically come with these types of stays. With Wyndham timeshare points, you have an annual allotment of points that you can use to book dream vacations around the world.
But what happens when life gets in the way? Maybe you can't get away from work. The kids have prior engagements they can't miss. You're planning a major life event (marriage, kids, etc). What happens to your unused points? Timeshare points have a lot of benefits that allow you to enjoy experiences that would otherwise be unobtainable. But what happens when you can't use those points? Let's face it — while timeshare points are an affordable solution, they can still be a financial burden…especially if you're not using them.
Fortunately, there is a way to get compensated for the points you don't use while still being able to enjoy them when you want. While there are a variety of solutions to this problem, it comes down to a few options. You can either do it yourself, use Wyndham's direct rental program, or hire a third-party. Sure, doing it yourself will net you the most. But with that, you'll have to successfully market and advertise the property, manage the availability calendars, identify competitive rates and policies, secure qualified (and responsible) renters, collect and process rental payments, and provide ongoing communication with the guest.
Sound like a lot? It is. Instead of taking on a second full-time job managing your timeshare, Vacation Management Services has a solution that'll help you sell your points while still providing a reasonable return.
How can we help sell or rent your timeshare points and make it as "hands-off" as possible?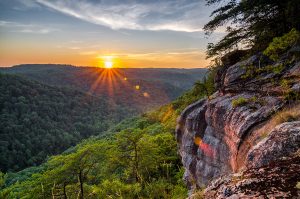 How can we help sell or rent your timeshare points and make it as "hands-off" as possible? Our program is simple. First and foremost, there is absolutely no cost to enroll or to participate. You will never directly pay us anything. And with no minimums, you are welcome to authorize any number of unused or excess points. Whether you're planning on using the majority (or none at all), we'll work hard to use those points to fulfill travel inquiries that come in through our travel agency called Tripbound.
From there, we utilize our owners online "my Club Wyndham" accounts to search for availability and secure reservations. The enrollment form requires owners to input their username and password. Due to the sheer volume of rentals we do, using the online system allows for the most efficiency versus calling Wyndham for each transaction. Unlike other solutions, we will only rent up the number of points you have authorized, not the total number you have (unless that's what you request).
We take care of all of the work involved as far as booking the reservation, adding the guest information and sending out the final confirmation. Any and all correspondence with guests will happen through our agency directly. If you're looking for a really low maintenance option and just interested in having some excess points rented, this is it. Just tell us how many points you want to rent and we take care of the rest.
What Is Better for Me? Renting or Selling My Points.
Now that you know a little more about the process, you have a choice to make. Should you rent or sell your points? Which is better?
We know the hassle that selling Wyndham timeshare points can be. That's why we believe renting your timeshare is the best option available and will put value and satisfaction (back) into owning it. See, with renting, you maintain full control. Want to take vacations on your schedule? Gift time to friends and family? Renting out your timeshare points allows you to keep those luxuries while still receiving compensation for your unused points.
Another perk is the wait…or lack thereof. When selling your timeshare points, you could wait years to sell them. And during that time period, you're stuck paying maintenance fees for an empty property. With renting, you could rent your unused time in a matter of weeks, allowing you to recoup part of your investment quicker to use for those pesky maintenance fees.
Speaking of maintenance fees, you should know that renting your timeshare points is not a way to make a lot of money in a short amount of time. But a full-service rental agency can make covering those maintenance fees a hassle-free process. From making reservations to taking care of the confirmation process, it's all off your shoulders. After all, the last thing you want is to be forced to create advertisements, field inquiries, worry about collecting and processing payments, and deal with customer issues on top of everything else.
See, a good rental service can (and should) be offered at no additional cost. They should be able to drive enough value and demand to get you a fair rate for your unused time. And, at the same time, make enough to cover the associated expenses of advertising and servicing the rental guests.
Finally, you're likely to take a significant loss by selling your points. By renting, you maintain the flexibility that comes with ownership without the large losses that selling incurs.
I Am Not Part of the Program but My Points Are About to Expire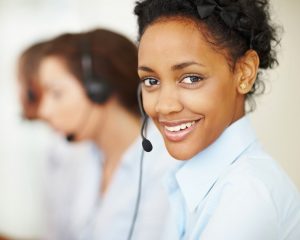 One of the most common questions we hear is, "My Wyndham timeshare points are expiring. Can I still join the program?"
Depending on your current level of ownership and specific use year, of course. Thanks to recent program changes, Wyndham Timeshare points owners have more options than ever. In fact, we've got a few that we recommendations if you're scrambling to find a solution for your soon-to-expire points.
Point Deposit Feature
Wyndham's Point Deposit Feature allows you to push your points forward for use in either the immediate year that follows or two use years ahead. After a small $39 fee when completed online ($49 by phone), the points are pushed forward and can be used for reservations in the future. This provides an extended deadline for you to use, rent, or sell your points.
Maintenance Fee Conversion
This option allows owners to convert expiring points towards maintenance costs at an exchange rate of $2.10/1,000. Depending on the level of owner you are, the deadline for this option can vary.
These are just a few of the options that VMS recommends to make the most out of your expiring points.
Not sure which option is best for you? The experts at VMS can help. And signing up has never been easier. Follow this simple, 3-step process to get started today:
Join VMS and enroll your points for free
We'll rent your points through our travel agency, Tripbound.
You get paid on the date of guest checkout.
Get started today and save your points before they expire.
How Does The Wyndham Timeshare Points Program Work?
Excited?
Good. We know that Wyndham timeshare points can open a lot of opportunities, but can come with a handful of troubles. Knowing how Wyndham's timeshare points management service works (and a few timeshare tips) can help you thoroughly enjoy your experience while minimizing the headaches and unnecessary costs.
One of the best ways to realize the full value of your timeshare investment is by making sure it pays for itself when you're not able to use it. Here at Vacation Management Services, we want to make sure you're getting the most out of your unused Wyndham timeshare points. And we believe figuring out how much you'll get for your unused timeshare points shouldn't be hard. So to make it as easy as possible for you, we've created an easy-to-follow system.
Club level owners will receive $3/1,000 points while Silver level owners will receive $4/1,000 points. Gold, Platinum, and Presidential Reserve level owners will operate under a 60/40 Year End profit share model, with owner's receiving 60% of total reservation cost. And with VMS, the average time before the first rental is just one month. You get paid the day of guest check out and you get paid by check or direct deposit upon request.
What Are My Responsibilities?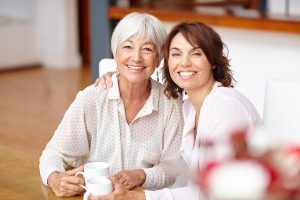 Now, you may be wondering, "What are my responsibilities in this process"? This is where working with VMS becomes even easier. With other agencies, depending on the agency, you could have a variety of different service models ranging from being responsible for making a reservation and "listing" stays to completely hands-off where they take care of everything.
Because of this wide variety, it's crucial you ask exactly what you'll be responsible for. Are you required to cancel a reservation if it doesn't rent in time, supply guest confirmations, or make changes to guest information?
And what's their policy on reservations they don't cancel in time? Are they financially responsible (and is it in writing)? Now, depending on your level of involvement, you may want to take care of the little things. But, if you want to just enroll, be completely hands-off, and get a check in return, then an agency like Vacation Management Services is the solution for you.
We'll focus on everything it takes for renting out your timeshare points while you kick back and relax.
Wyndham Ovation Program
Got all the exotic vacations out of your system and ready to "bow out" of your timeshare? With Wyndham Ovation, they offer three distinct exit options available through the program.
Looking to Sell
Wyndham provides referrals to licensed realtors and other resellers that abide by the "no upfront fee" mantra. Since Wyndham doesn't track what happens to those owners who use the preferred list of resellers, less than one percent of owners choose this option.
Limited Edition Program
Owners can turnover Wyndham-purchased points to the Club while keeping their rights to travel for three years without maintenance fees. Roughly ten percent of owners choose this option.
Tribute by Wyndham
This option allows owners to simply get out, surrender ownership, and stop paying steep annual maintenance fees. This is by far the most popular option among owners.
When released in 2015, the program was met with heavy skepticism due to the previous effort, Pathways, that was often referred to as a scam to get owners to buy more points. Being a customer-centric company, that was the last thing Wyndham wanted to be associated with. And with Tribute, it looks like they've taken a large step in correcting that image. In fact, according to Wyndham, as of March 2016, more than 10,700 owners have used the program and more than 25,000 owners have inquired about Ovation.
As with most things, however, there's a downside. To participate in the program, there are certain limitations:
Only certain levels of ownership and resorts qualify
The timeshare must be paid for
Maintenance fees must be current
Also, the initial investment (less the monetary value of 3 years' worth of maintenance fees in vacations) is essentially wasted. Now, if you're an owner who is still using some of your vacation time, or you'd rather hold onto that initial investment, these options aren't for you. Rental programs still offer you the best bang for your buck.
Rental programs like VMS provide extra cash while you attempt to sell your timeshare. As an added bonus, they allow you the opportunity to hold onto your initial investment. Rental programs also provide you with compensation for ongoing maintenance fees.