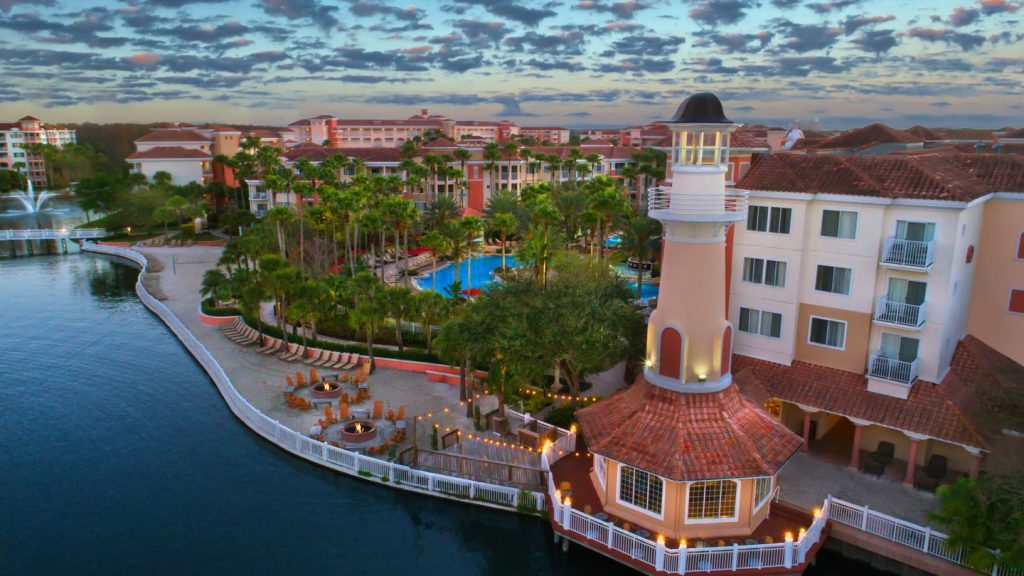 It cannot be said that Orlando lacks in the resort arena. With Universal, SeaWorld, and of course Disney World waiting in the wings, families spend months, sometimes years planning their Orlando trips.
The "right" accommodations, however, can be difficult to find—especially for families traveling with multiple children. After all, many Orlando properties offer great locations, but little space. The alternative? Rental homes, which are great for large groups, but often far from the city's main attractions.   
And that's where Marriott's Grande Vista comes into the picture. It combines centrality with space, as well as the amenities that Marriott timeshare owners already know and love.  Furthermore, those checking the resort against Marriott Vacation Club reviews will find that the travel lovers who have visited this resort are eager to return.
All that to say, the demand among travelers for resorts like Grande Vista has earned it a top spot on the Marriott resale market, but it's still somewhat of a hidden gem. For that reason, below are some of the best qualities of Marriott's Grande Vista, painting a clearer picture as to why travelers and owners keep coming back for more!
1. Location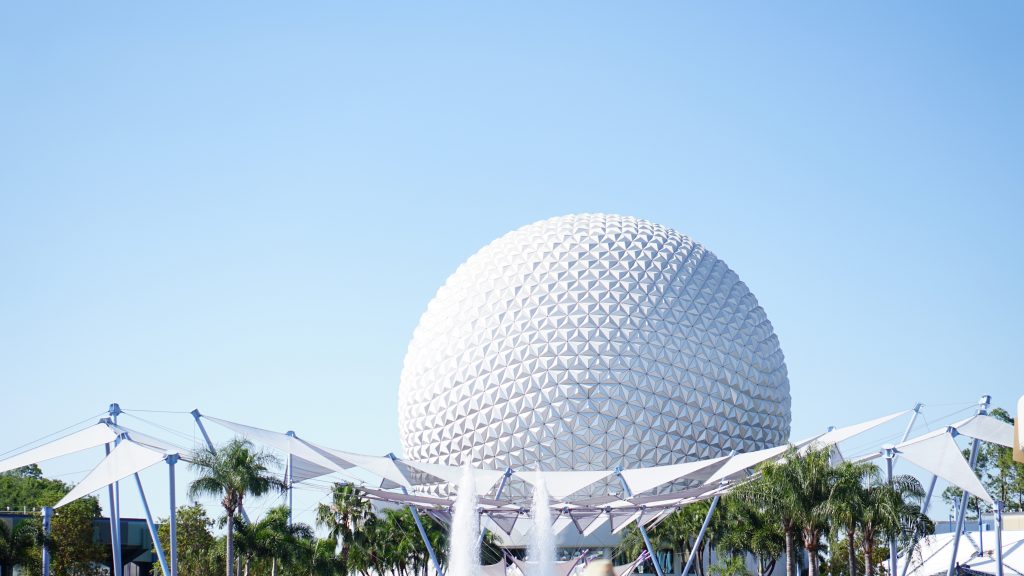 Orlando is the top destination for East Coast families, and Disney World brings in countless travelers from all across the United States and the world at large. Discovery Cove is less than a mile from the resort, and SeaWorld just half a mile more. And guests looking to visit the Disney parks and Universal Studios are merely a short drive away.
As many Marriott timeshare owners can attest, Grande Vista is not only meant to be a place for people to sleep between theme park visits. Instead, Grande Vista's location makes vacationing convenient—and convenience can take a resort to the next level for many travelers.
2. Amenities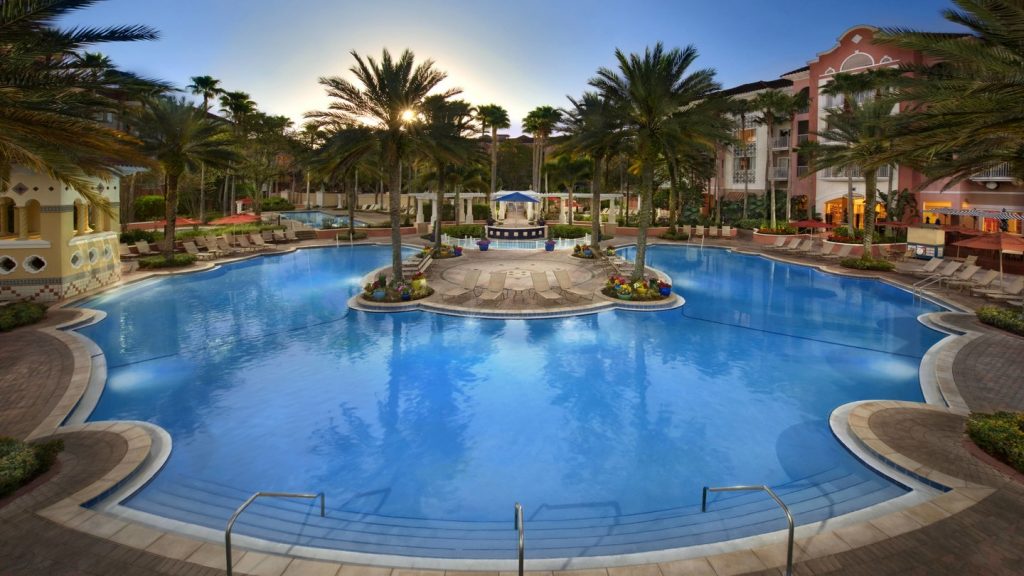 Marriott Vacation Club resorts are known for amenities that go above and beyond travelers' expectations. And as one of Marriott's more well-known properties, Grande Vista is no different.  The full-service golf club aside, this resort also caters to guests with four swimming pools, several on-site restaurants, valet dry cleaning, and volleyball and tennis courts.
Looking for kick your relaxation up a few notches? The Spa at Grande Vista is a particularly popular option for guests and a bright spot in Marriott timeshare reviews. With everything from massages to facials on the menu, as well as salon services, it's a fantastic way for travelers to unwind while taking a break from the hustle and bustle.  
3. Accommodations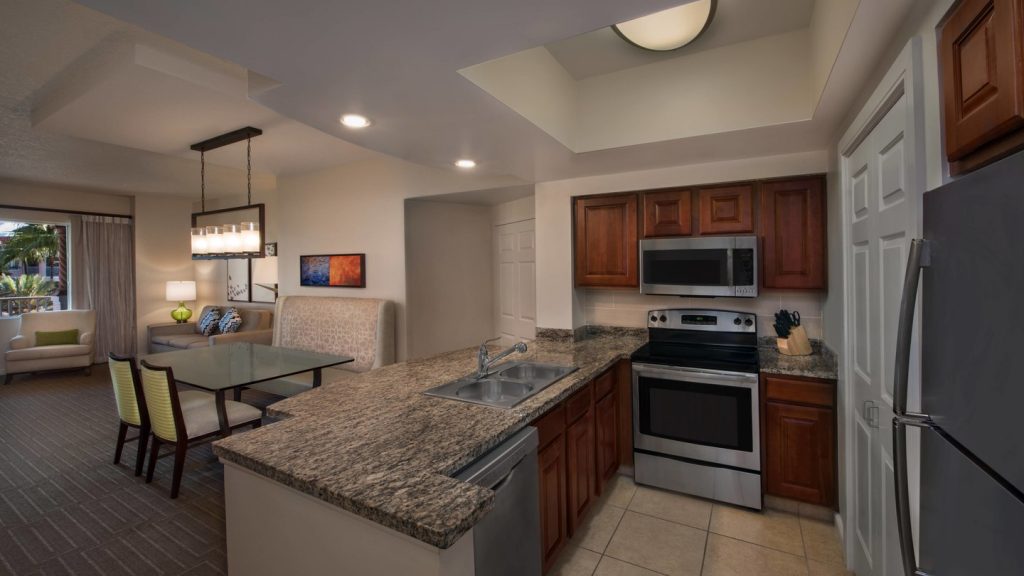 Much of the reason why travelers are looking towards the Marriott resale and rental market—and in turn Tripbound, the travel agency branch of Vacation Management Services—is that many resorts and hotels cannot properly accommodate families. Yes, a family of five can conceivably "make it work" in a hotel room (perhaps with one child sleeping on the floor). But it's far from ideal, and not the best value for the money.
On the other hand, Marriott Vacation Club resorts are designed with Marriott timeshare owners—often traveling with large groups or families—in mind. Therefore, Grande Vista's villas can accommodate anywhere from four to ten people, depending on the style a traveler selects.  Families can save even more money by taking advantage of the villas' full kitchens, making Grande Vista the perfect getaway for people looking to spend on their actual vacation experiences, rather than their accommodations.  
4. Activities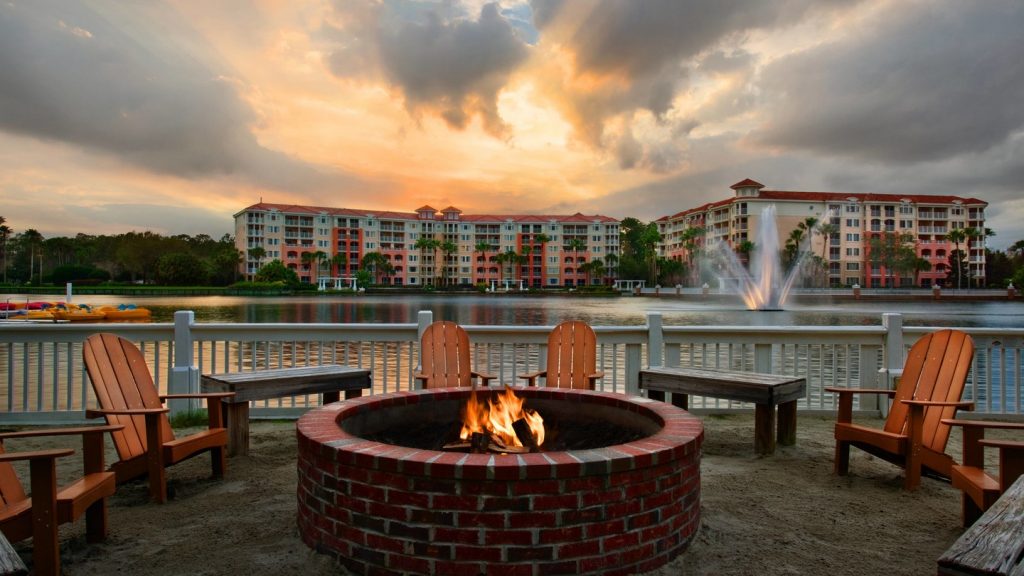 Marriott Vacation Club locations are known for their available on-site activities, and Grande Vista is no different in this regard. Children can enjoy the junior paint studio, tie-dye time, ice cream social, and complimentary S'mores Galore campfire. All while adults looking for their own outlets can relax at a Wine Social—or perhaps get creative with a Wine and Design workshop.  
From salsa lessons to a game of blackjack, and even a Polynesian Revue, guests have plenty of "add-ons" to choose from. And while many timeshare resorts offer activities menus, Marriott Vacation Club resorts provide the kind of variety that makes a real difference.
5. Visibility
From a marketing perspective, Grande Vista is at the tip of the sphere amongst Marriott's resorts. Few are as well-regarded on Marriott Vacation Club review forums. Many Marriott timeshare owners are familiar with the quality of these resorts. Not to mention, the Orlando area is one of the most sought-after locations.
So, with a clientele hungry for new Orlando options, Vacation Management Services can help Marriott timeshare owners capitalize on the great response to Grande Vista by renting unused points to Tripound travel lovers looking to vacation there. The best part? All Marriott Vacation Club points can be used to book units at Grande Vista, no matter if you own there or not—making the resort's visibility an advantage for all!
---
Ultimately, thanks to experience and history, Vacation Management Services can identify Marriott's Grande Vista as one of the most desirable resorts in Marriott Vacation Club's inventory. This destination alone attracts thousands of travelers each year. And with the help of the Vacation Management Services team, Marriott timeshare owners can get the most out of their points—and their ability to book at resorts like Grande Vista!
Have questions? Give us a call at 1-855-201-8991 or email info@vacationmanagementservices.com.