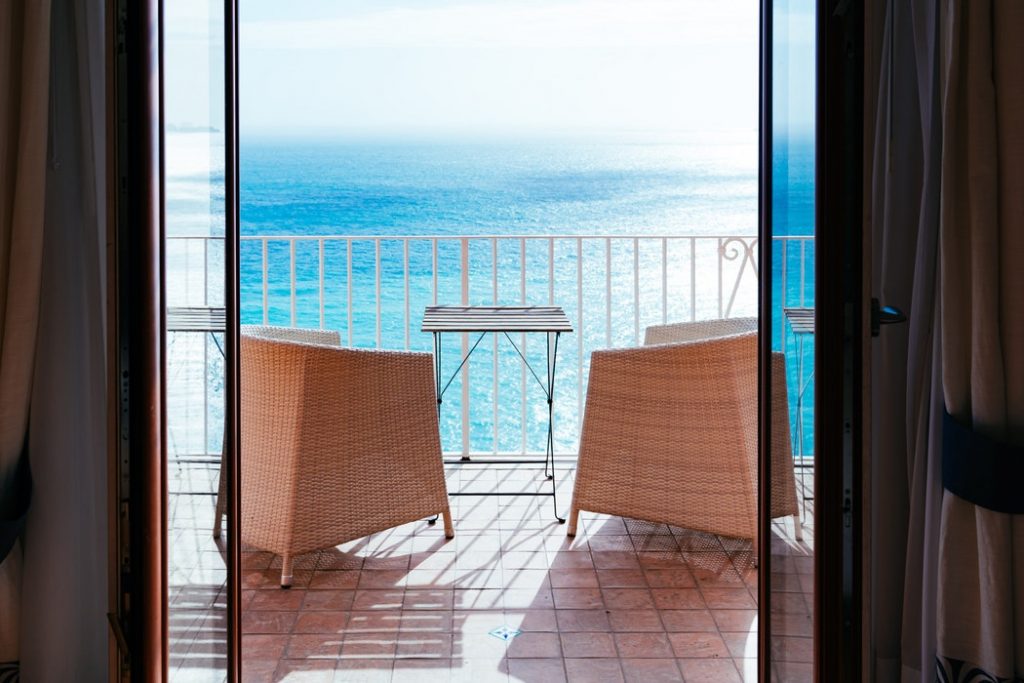 Looking for more vacation options in more destinations than you currently have access to with your CLUB Wyndham timeshare ownership?
Wyndham affiliate resorts might just be the answer you've been looking for. So, if you're wondering what they're all about, you've come to the right place! I'm laying it all out for you below to help answer the most common questions you may have. That way, you can soak up even more unique experiences with your travel crew.
What are Wyndham affiliate resorts?
Affiliate resorts with Wyndham are locations made available when individual timeshare owners assign the use rights of their non-Wyndham Vacation Resorts ownership interest to the CLUB WYNDHAM Plus program.
This is an exchange of sorts, allowing you as a Wyndham owner access to resort locations that have an affiliation agreement with Wyndham. And, in turn, you can use your Club points to access those resorts—without additional exchange fees.
Where are affiliate resorts located?
– Quebec, Canada—Club GeoPremiere at Auberge du Lac Morency  
With an on-site lake, this year-round oasis offers a relaxed, one-of-a-kind atmosphere. In the warmer months, you'll have access to water activities (think canoeing, fishing, and swimming), hiking trails, and nearby golf courses and horseback riding. When the weather cools down, rent snowmobiles, go skiing, or even enjoy a sleigh ride!
– Destin, Florida—Club Destin
Ready to set your sights on white sand beaches? Head to Club Destin where you'll be treated to resort living, no matter the time of year. With an indoor pool and hot tub (when you want to take a break from the sun and sand!), game room, putting green, fitness room, and planned kid-friendly activities, the whole family can find something they'll enjoy.
– Ocean City, Maryland—Coconut Malorie Resort
This bay-front property is just mere minutes from all the Ocean City hoopla. You'll get to choose from a variety of resort amenities that fit your vacation preferences—from a heated pool and hot tub to a pool deck to catch some rays, game room, and organized activities for the kids so the parents or grandparents can savor some adult time!
– Cozumel, Mexico—El Cid La Ceiba Beach
If you're a scuba or snorkeling enthusiast or want to try your hand at one of the two activities, you'll be in good hands at this resort! Being located on an island that boasts some of the best sites for scuba and snorkeling, it's no wonder El Cid La Ceiba Beach offers an on-site aquatic center with dive masters ready to teach you the basics. Additional amenities worth mentioning include two outdoor pools and a hot tub, tennis court, sauna and massage services, fitness center, and a beachfront restaurant and bar.
– Mazatlán, Mexico—El Cid El Moro Beach, El Cid Granada Hotel & Country Club & El Cid Marina Beach Hotel & Yacht Club
The resort town of Mazatlán offers three affiliate resorts to choose from. El Cid El Moro Beach provides oceanfront sophistication and elegance. If you're looking for peace and tranquility, head to El Cid Granada Country Club. And, if you prefer a waterfront setting with relaxing recreation, venture to El Cid Marina Beach.
– Lake Ozark, Missouri—Vintage Landing at Four Seasons
Craving a taste of Midwest's slow-paced living? This resort will give you all that and then some. With lakeside condos, you'll find your home-away-from-home within a peaceful setting that only Ozark country can offer. Amenities include 63 holes of golf at the Lodge of Four Seasons, several restaurant choices, outdoor pool, lake and marina nearby, water activities, and a picnic and barbecue area.
– Angel Fire, New Mexico—Angel Fire Resort & Cabin Share 1
This village destination, set within the Rocky Mountains of New Mexico, gives you access to two affiliate resorts. One is Angel Fire Resort, offering condos and hotel rooms just a short walk or drive to the ski lifts. And, if you're wanting larger accommodations—three bedrooms to be exact—the Cabin Share 1 is your spot. No matter what you choose, however, enjoy an indoor pool and hot tub, lake, golf and tennis, restaurants, and so much more.
For an up-to-date list of affiliate resort locations with Wyndham, visit MyClubWyndham.com.
What are some important tidbits to know when looking to book?
All owners have access to these resorts, regardless of your membership level. VIP status and benefits, however, do not apply. So, keep in mind that points do not discount, and free upgrades are not available.
Additionally, there are unique minimum night stay and check-in/check-out requirements that differ from the traditional Wyndham guidelines. For example, Vintage Landing at Four Seasons has a minimum seven-night stay requirement.
When you're looking to book, you can do so online or over the phone just as Club Wyndham resorts are booked. Points charts are provided online and in the Member's Directory. I think the point rates are very reasonable. Reason being, the highest week is at El Cid El Moro Beach, requiring 231,000 points for a two bedroom unit during Prime season.
Lastly, because availability depends on when and how many non-Wyndham owners "trade" their time, access is often extremely limited. For example, at this current time, many resorts had no 2019 availability, with the two exceptions being Mexico locations—El Cid La Ceiba Beach and El Cid El Moro Beach. So, it's best to jump on it right away!
---
Have questions as to how to maximize your timeshare ownership privileges, or are you interested in exploring additional conversion options for your unused points?
Give the team at VMS a call today at 1-855-201-8991. We'd love to connect with you!