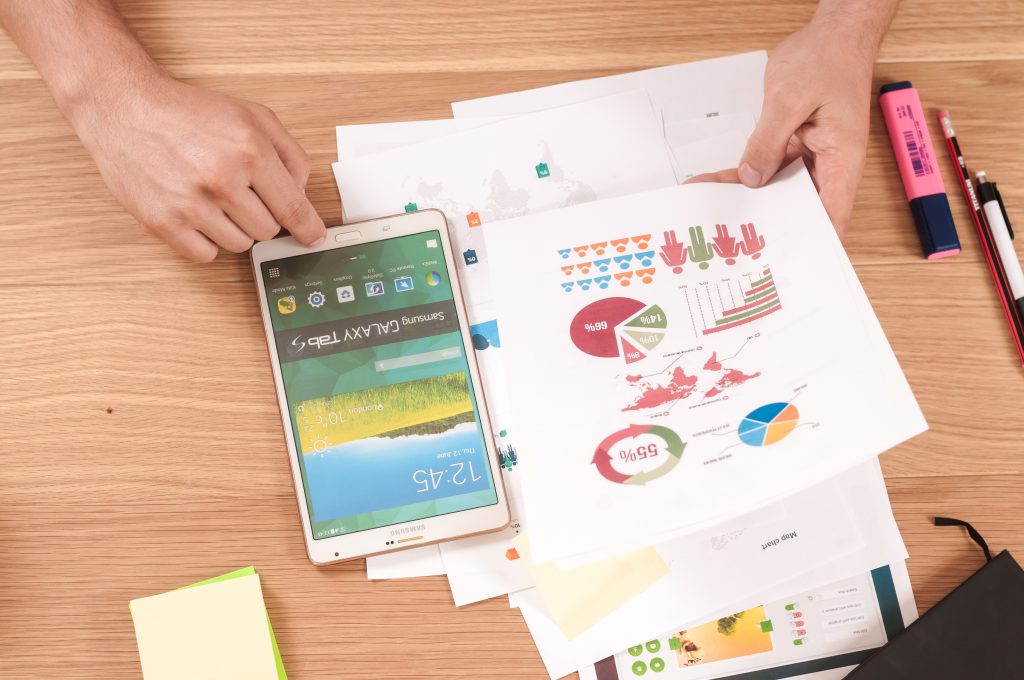 Many of you have probably heard that Club Wyndham's VIP program will soon be rebranded. Get ready for Wyndham Privileges, the new name of the timeshare ownership company's VIP program. The changes aren't anticipated to start until late 2020, but it's important to know what's coming up on the horizon. So we're breaking down everything we know (so far) about Wyndham Privileges.
New Tier Names and Point Values
With a new name comes a new look and two additional tier levels. That means there are now five tiers in total. The table below outlines the current and future tier names and point values.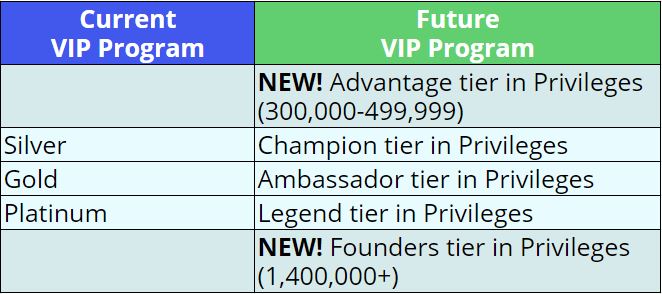 Here's the breakdown of the chart.
The first new tier is Advantage, which is for owners with 300,000-499,999 points. This is the new introductory tier with the fewest points needed to qualify. Owners currently at this points level will become eligible for Advantage Privileges with the purchase of a qualified points package. The next three tiers are the equivalent to the Silver, Gold, and Platinum tiers. The former Silver tier is now called Champion, the former Gold tier is now called Ambassador, the former Platinum tier is now called Legend. The final tier with the highest point value is the new Founders tier, for owners with 1,400,000 points and over.
New Privileges Tiers
The new Advantage Privileges introductory tier is for owners with 300,000-499,999 points. It comes with exciting new benefits like a 15% points discount. The new Founders Privileges tier for owners with 1.4 million points and over offers a 60% points discount. Also included for Founders tier is exclusive upgrades, all current benefits, and some new as-yet unannounced benefits.
Housekeeping Values
Also changing with Wyndham Privileges is the unlimited housekeeping benefits. As long as an owner's membership remains eligible for the Champion Privilege status or above, the unlimited housekeeping benefit will remain. If membership drops below the threshold for Champion Privileges, the unlimited housekeeping benefit will be removed. Owners who are currently near Silver VIP status may want to consider upgrading to secure the unlimited housekeeping benefits.

Buying Additional Points
Again, while the new Wyndham Privileges program won't launch until late 2020, for some owners, it's a good idea to purchase additional points sooner rather than later. Owners in the current VIP program will automatically be enrolled in their respective tier. Existing members who currently own 300,000-499,000 annual points, however, will not be automatically enrolled in the Privileges Advantage tier. This is because they are not VIP members under the current program. Therefore, an additional purchase of points will be required for these owners to qualify for the Privileges Advantage tier. Owners who make a purchase after May 1, 2019 will ensure their eligibility for the introductory tier. This means locking in next year's benefits at today's prices.

So that's it—everything we know (so far) about the new Club Wyndham VIP program, Wyndham Privileges. We'll be sure to communicate any new information as we get it.

If you have bought more points or are anticipating buying more to keep up with Wyndham Privileges, Vacation Management Services can help rent out your unused points. That way, they won't go to waste.

Eager to find out how we can earn you money on your excess Wyndham points? Give us a call today at 1-888-816-5214.