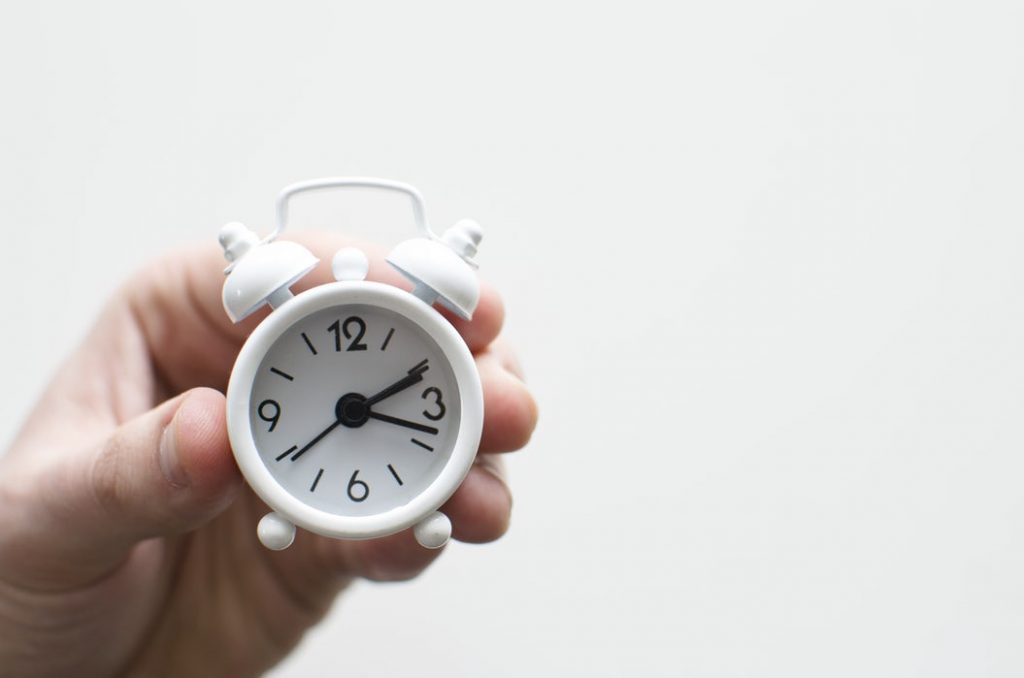 Well, it's that time of year again for the team here at Vacation Management Services. The time when our phones are busy ringing off the hook with Wyndham Vacation Club owners on the other end scurrying to figure out what to do with leftover (AKA current use year) points.
Fortunately, however, Wyndham owners now have more options than ever based on recent program changes. So, if you tend to be one of those owners who feels like you're in a race against time, I'm here help make things easier for you and share some end-of-the-year options. All so you can pinpoint what to do with your points before yet another new year rolls around.
You ready? I won't keep you waiting any longer!
1. Point Deposit
This replaced credit pool points earlier this year. It allows you to push your points for use in either the immediate year that follows or two use years ahead. The investment? $39 when completed online (or $49 over the phone). Once points are pushed, they can only be used for reservations occurring within 10 months.
The major advantage of point deposit over the previous credit pool option is the extended deadline. Platinum and Presidential owners have until the day before their points expire to make a deposit, versus 3 months in advance—as was the case with credit pool.
Now, that's not to say the credit pool option was all bad. Reason being, it offered the advantage of extending the life of points up to three years, versus the current one- to two-year option.
Here's the breakout of points deposit deadlines based on Wyndham membership levels:
– Club: 9 months before expiration
– Silver: 6 months before expiration
– Gold: 3 months before expiration
– Platinum & Presidential: one day before expiration
2. RCI Exchange Program
This is the only option that allows every owner, regardless of membership level, the opportunity to deposit their points—right up to the day before expiration.
Points can then be exchanged for reservations into an expanded portfolio of resorts. This gives Wyndham Vacation Club owners the opportunity to travel outside the choices offered through Club Wyndham.
Members should be prepared, however, to encounter additional out-of-pocket costs for each reservation, along with tighter restrictions regarding length of stays for some resorts. That's because some resorts only offer seven-night stays.
Additionally, points transfer on a 1:1 ratio, but the usage isn't 1:1. What this means for you is you may lose some of your buying power when choosing this option. For example, seven nights at any given Wyndham resort may be more or less through RCI.
3. Maintenance Fee Conversion
This option allows owners to convert expiring points towards maintenance costs at an exchange rate of $2.10/1,000. Platinum and Presidential owners are able to do this right up to the day before expiration. On the other hand, Gold owners must exercise this option prior to the 3-month mark, Silver at the 6-month mark, and Club level at the 9-month mark prior to expiration.
While this can be an attractive option for those who aren't currently traveling with their points, it does come at a price. Among the hundreds of owner accounts we manage, the average maintenance cost is significantly higher. This means you're likely going to take a significant hit on the value of those points.
To help put this into perspective, take a look at the breakout of the average maintenance costs per thousand points for our VMS participants across various Wyndham membership levels:
– Platinum—$5.35/1,000
– Gold—$4.35/1,000
– Silver—$3.96/1,000
– Club—$3.30/1,000
4. Charitable Gift
Wyndham Vacation Club has partnered with Vacations for Vets to allow all owners, regardless of Club level, to donate their points to charity. This must be done at least 3 months prior to the expiration date for all membership levels.
For points that have been pushed through the Points Deposit option, Bonus Points and/or PIC Plus Points do not qualify.
You should speak to your accountant regarding eligible tax benefits. Additionally, this process must be completed over the phone and cannot be done online.
5. Rewards Conversion
This option allows Wyndham Vacation Club owners to convert their timeshare points into discounts for stays at Wyndham hotels, airline tickets, rental cars, and various merchandise. A $99 conversion fee, however, will apply.
According to a popular timeshare forum website, the conversion ratio is roughly 10:4. So, 100,000 club points = 40,000 reward points. And, the reported average number of points for a one-night hotel stay is 15,000 points.
While this option does give an owner the ability to apply their points towards a broader range of travel-related expenses, you should also anticipate losing buying power as a result of the conversion.
---
Now, we can't make the decision for you when it comes answering the infamous question we hear quite often, which is: "My points are expiring! What should I do with them?"
Yet, these options shared here today should help you prepare in advance to choose what's best for you and your timeshare points in anticipation for the new year!
If you have questions related to end-of-the-year choices for your expiring points, we'd be happy to answer them. Give us a call today at 1.855.201.8991.